Also applies to the flashlight and paperclips
Source: http://zazzleshowcase.blogspot.com/
What used to be an old ice cream factory was closed, and around a year ago was re-opened to a modern-looking ice cream house. A few weeks ago, my friends and I decided to eat dessert in
Magnolia Ice Cream House
located outside Robinson's Magnolia.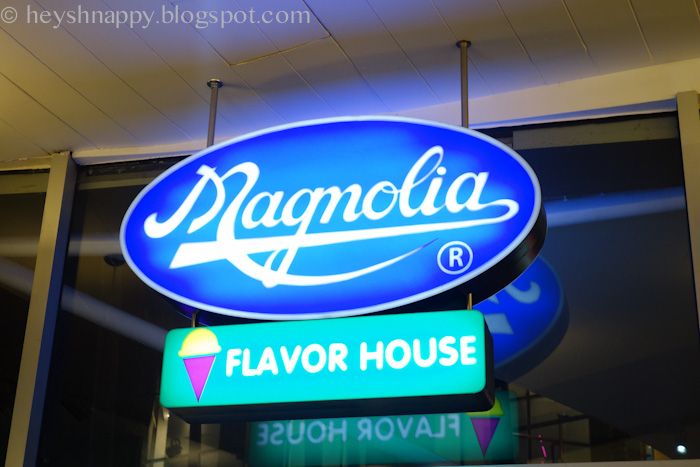 Oh boy oh boy oh boy
The Place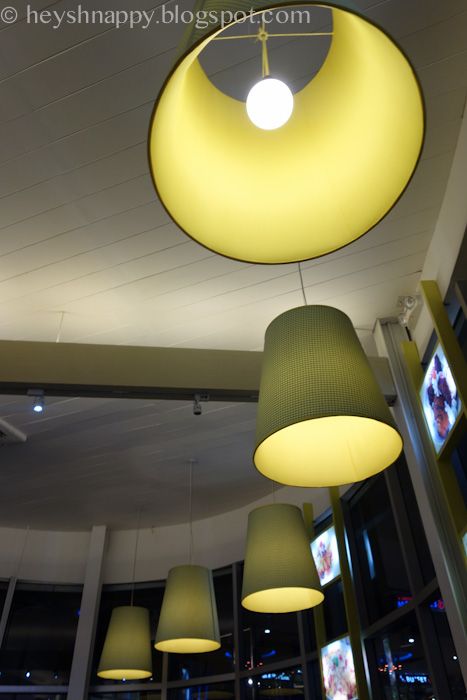 Fancy stuff yo!
The interiors are cozy and brightly lit. The fact that it has huge windows for you to see the garden makes it a pleasant dining experience.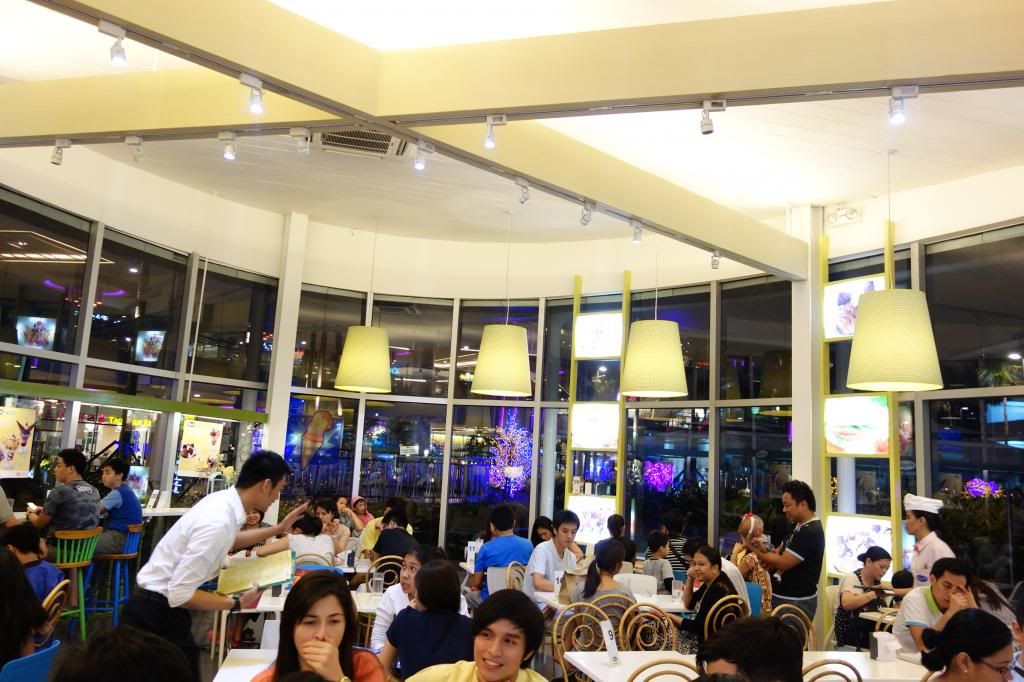 spot the bored customer and win... nothing!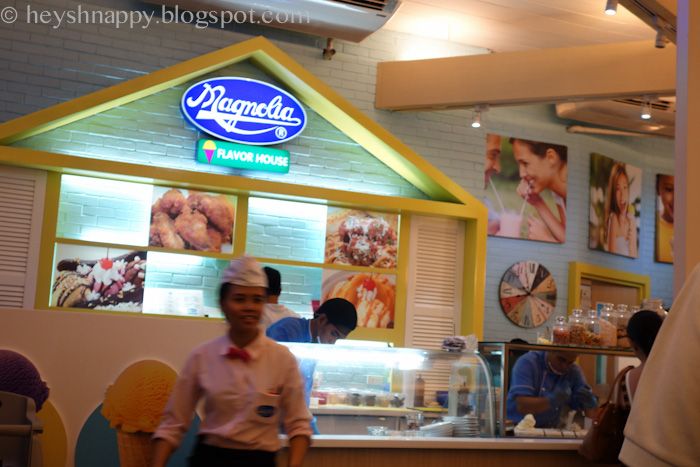 the waitress moved too fast for the photo, boo :<
The chairs add pops of color, which somewhat reminds me of Andy's room in Toy Story. The whole time I kept trying to imagine what it looked like in the past. I can't really relate since I have no memories of the old ice cream house. I feel that most of the customers used to be regular visitors and visited to reminisce the good old days.
Yep. Can't relate to this one either
source: Cyanide and Happiness
The Service
its like he's conducting surgery, serious stuff
We went there after dinner and there was a long queue of customers who are also eager to eat. Even though there was already a vacant table enough to fit 4 people (which was perfect for us friends), the guy in charge of letting people sit didn't want us to sit. His logic was that the people before us in queue should sit first, even if they're not going to take the table with 4 chairs because they were at least 5. His logic doesn't make any sense. My friend had to ask him twice if we can get seats already before he pointed us on where to sit.
The Food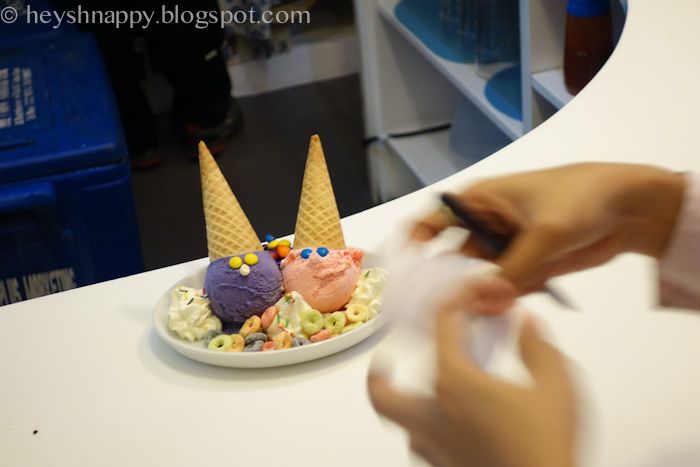 I won't be writing about the taste of the food itself since everyone knows the taste of Magnolia Ice Cream. For Magnolia Ice Cream, the price was expensive. You spend around P100+ for 2 scoops of ice cream, and some toppings. I guess you're spending money for the ambiance.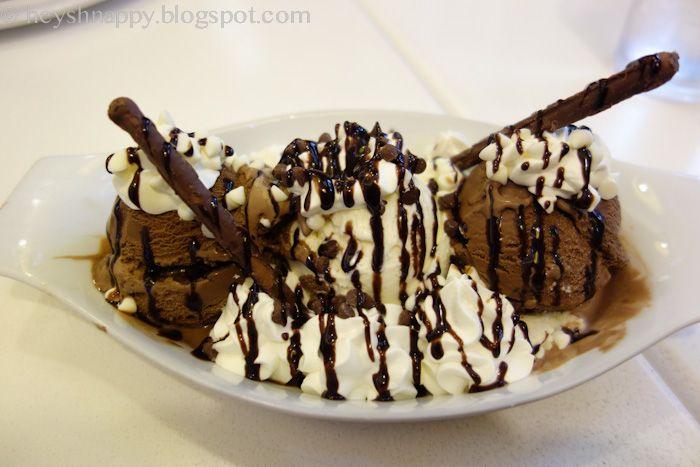 Whoops forgot to note down what this is called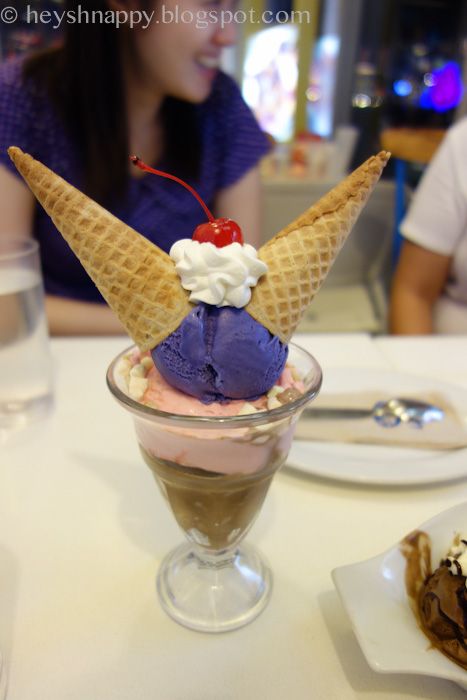 Add caption
They also serve meals like pasta aside from ice cream, for you to try out before cleansing your palette with sweet icy treats.
All in all, this is an option on where to eat in Quezon City for those who are crazy enough to eat ice cream while it's oh so chilly outside. However, after my curiosity was tickled, I don't think I will ever be a regular customer. After all, tubs of ice cream and the wide assortment of toppings are readily available at grocery stores. Oh practicality~
Doña M. Hemady Ave., cor Aurora Blvd., Quezon City
https://www.facebook.com/pages/Magnolia-Flavor-House/395739897159116
Have you tried dining at Magnolia Flavor House?
Travel blogs directory
Follow my blog with Bloglovin